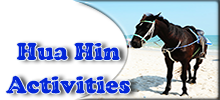 Hua Hin Activities—Hua Hin, Thailand has a remarkable range of activities catering to almost every market segment. There are plenty of family friendly activities in Hua Hin, and children are never bored when holidaying anywhere in Thailand. For young couples and singles, Hua Hin offers an exciting and diverse nightlife and is considered one of the culinary capitals of Thailand. Hua Hin is also a world-class shopping venue for shopaholic.We have many Activities & Things to do in Hua Hin Thailand, We have many Activities & Things to do in Hua Hin Thailand, we have listed just a few here! We can book activities for you and we also have Drivers to take around Hua Hin, Golfing, Sight Seeing and to Events..Read More…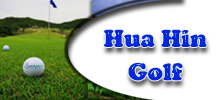 Hua Hin Golf —Lucky Proshop Tee Times Bookings golf equipment golf tours and great service. The seaside resort town of Hua Hin is one of the world's best kept secrets regarding top golfing destinations. There are nine top quality golf courses within a 30 minutes drive of Hua Hin and less than 1½ hours drive away, there are four more.  Enjoy Transportation and Green fee Bookings at Hua Hin Golf Courses…Read More…
 Tee Times & Bookings —Your one-stop service for Golf Course booking in Hua Hin,Thailand. We offers fast & friendly online tee-time bookings for top golf courses in Hua Hin,Thailand. You can enjoy your golf rounds, at competitive price, from our carefully selected list of top quality golfing venues…Read More…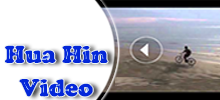 Hua Hin Videos—Watch free travel videos online and plan your next trip at Trip films. Hua Hin tourist information about Hua Hin rental accommodation, Hua Hin activities, Hua Hin…Read More…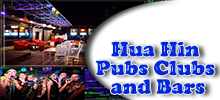 Hua Hin Pubs Clubs and Bars—In Hua Hin you will find that most of the bars are located in the downtown area and the majority of the clubs are in the hotels. The main concentration of night life is a city block that is just out from the Hilton Hotel in the direction of the Hua Hin temple. The busiest street is Soi Binthabat and here you can continue around to the Poonsuk Road which leads to Soi Selekham. Basically you can have a walk about from one end of the square and work your way around to the start again…Read More…
Share Hua Hin, Thailand Information
Luxury restaurant in Hua Hin. From nutritious wholesome cuisine carefully crafted using healing herbs to delicious expertly prepared Thai food bursting with exotic spices. For something extra special, private dining is the ultimate choice – from a romantic dinner for two to a beach barbeque with friends. Refreshing drinks are also available throughout the day and night at the pool.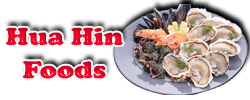 Hua Hin Foods — The restaurants scatter around the town as well as along the beach. Hotels and resorts offer sophisticated dining with ocean view or city view. Markets in Hua Hin are also a great place to dine, an excellent place if you would like to try authentic taste…Read More…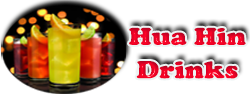 Hua Hin Drinks — Raucous nightlife can be found in the little quarter just inland from the Hilton Hotel. The warren of small streets around Dechanuchit Rd and Soi Bintabaht teems with bars, restaurants and massage parlours..Read More…
Share Hua Hin, Thailand Information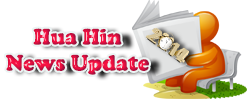 Hua Hin New Update 2014—News and information from Hua Hin Thailand. Fireworks Festival in Hua Hin & Hua Hin Countdown 2014 to Attract Many Visitors. The Hua Hin activity, sport, Information Hua Hin, Day trips, Things to do…Read More…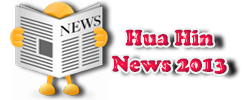 Hua Hin News 2013—Public Holidays and Events in Hua Hin 2013. Hua Hin gets very busy over Chinese new year and dragon dances can be seen in the streets. March. 11th…Read More…
Share Hua Hin, Thailand Information
    Hua Hin Taxi— Hua Hin Taxi service covers all anywhere around Thailand but let's be a little more specific. We serve in all comfort taxi from Hua Hin to Bangkok Airport, Pranburi, RayongHua Hin, Cha-Am,Chumphon, Koh Samui, Koh Pangnan, Ayuthaya, Chiang Mai, Koh Chang, Pattaya, Phuket, Sattaheep or anywhere…Read More…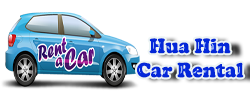 Hua Hin Car Rental—Located in Hua Hin we have a wide range and utility cars on an economic budget available for rent in Hua Hin. All of the cars in the Hua Hin fleet are regularly serviced to ensure customer safety and comfort. Additionally,each of the cars are cleaned and checked before each rental….Read More…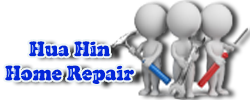 Hua Hin Home Repair—Hua Hin Home Services is a renovation and remodeling company that strives to provide a one stop home improvement solution to homes in Hua Hin, Thailand….Read More…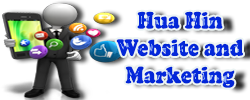 Hua Hin Website and Marketing—Hua Hin Website and Marketing offers professional internet marketing solutions. Website development, management and promotional services are also available Domain purchasing, Hosting services, Logo design, SEO….Read More…
Share Hua Hin, Thailand Information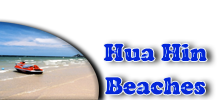 Hua Hin Beaches—Hua Hin and the west coast of the Gulf are becoming well known for windsurfing and kite boarding or kiting with strong northeasterly winds. As important however is the clean water inshore and the absence of the curse of water scooters and jet skies which have ruined the east coast, especially the Pattaya and Jomtien beaches…Read More…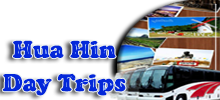 Hua Hin Day Trips—Hua Hin has many interesting places to see and things to do. We have added a few of the more popular day trips and you can find many more by talking to the many tour agents in and around Hua Hin. You can also have a lot of fun by renting a car or hire a taxi to plan a full day of adventure with the family…Read More…
Share Hua Hin, Thailand Information
We have many Activities & Things to do in Hua Hin Thailand, we have listed just a few here!
We can book activities for you and we also have Drivers to take around Hua Hin, Golfing, Sight Seeing and to Events..

Contact us for information & booking!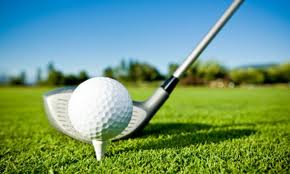 Hua Hin Golf is among the best in the world! You can enjoy a day out with family and friends and play the many course regardless of your level of expertise. All courses have caddies and great conditions for you to enjoy a great day out. Book tours for groups or just enjoy out at some of the best international courses available today.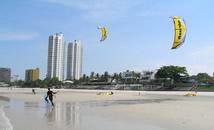 Hua Hin Kite Boarding or KBA center is positioned in a perfect location on the Hua Hin Beach away from the main tourist area, but merely a 20 minute walk into the town center.  You can easily find them by looking for the kite boarders on the beach.
Siam Pearl fleet sails daily to the Sam Roi Yod Natural Marine Park !   'dolphin bay with the pink Irrawaddy dolphins, monkey island, the beautiful scenery of the Sam Roi Yod mountains and islands'  200-B entrance fee is included in the cruise price.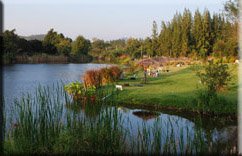 Greenfield Valley: "Imagine your perfect fishing holiday – an anglers paradise of wonderful lakes, plenty of large fish, undisturbed and utterly peaceful fishing in beautiful surroundings, the finest accommodation, European and Thai Cuisine, friendly and relaxing after fishing activities and paradise for all the family as well. You have just imagined Greenfield valley Fishing Resort".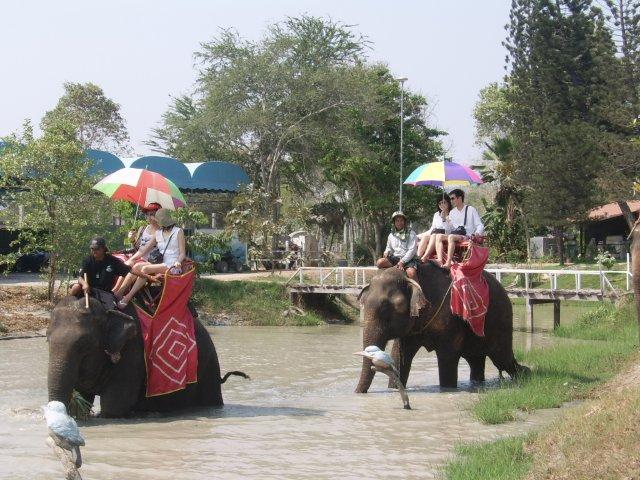 Hua Hin Safari and Adventure Park offers an action packed and relaxing day out for the whole family. The location is situated just a few kilometers from the centre of Hua Hin between Khao Takiab (Soi 97) and Petchkasem Road on Soi # 95 and easy to find with all of the sign posts.  The park includes a variety of fun filled activities such as ATV riding, Elephant Trekking, Snake Show, Horse and Carriage riding and much more.
Mu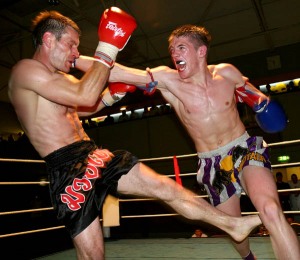 ay Thai (Thai Kick Boxing) is what the Thai people call their own martial art. The art of Muay Thai has been the country's most popular spectator sport… It is unique among other kinds of fighting disciplines in its approach to close quarters fighting. Fighters are able to use their elbows, knees, feet and fists more effectively than in other martial arts. You can get lessons and join in at the Hua Hin Grand as well as other locations in Hua Hin.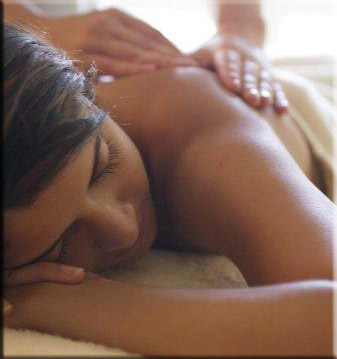 Hua Hin Spa's and Retreats are also a big part of  Hua Hin and the surrounding areas. In Khao Kolack  and Pranburi are you can find many boutique style hotels and resorts that offer peace and tranquility accompanied by all the great services such as massage, aromatherapy, hydrotherapy, reflexology, Body Scrubs, Body Wrap, Collagen Facial Treatment, Healthy Spa Meals… AS well as fitness to round off your experience with swimming, Thai Chi, Yoga and many other unique relaxing treatments for your body and soul.
Contact us for information & booking!
Share Hua Hin, Thailand Information